Custom Pet Portrait - Three Pets
Create a hand-drawn pet portrait! Upload a photo of your pet and we create a hand-drawn pet portrait in a variety of styles. Works for all animals!
Works for all animals!
🐶🐱🐴 Our offer
Dog portraits, cat portraits, horse portraits - yes, we even make portraits of humans! We offer hand-drawn paintings of all kinds of animals in a variety of styles
such as watercolor, sketch and several others.
🎁 Free shipping
We always offer free shipping and we always try to deliver your pet portrait as fast as we can, without compromising any quality. For those of you who really can not wait
to unpack your portrait, we offer an opportunity to get your pet portrait at lightning speed within 1-2 days.
🎨 Illustrated by true talents
Each portrait is drawn by hand by our fantastic illustrators. In this way, we can capture your pet's personality and unique character. Your portrait should be a memory for life and a tribute to your furry friend.
💖 High quality
It's not just your illustration that should be world class. We have also chosen to print all portraits on fine paper of museum quality and with environmentally friendly colors.
✅ Satisfaction guarantee
Our illustrators have illustrated thousands of pets and know exactly how important it is that your portrait reflects your particular pet. We therefore offer a satisfaction guarantee, which means that you can request adjustments to your
portrait free of charge until you are 100% satisfied. We will not print your
portrait until you are completely satisfied.
It's simple! Just upload your photo and our talented illustrator will then make a unique and beautiful illustration of your pet!
3 simple steps
1) Choose the style and size you like.
2) Upload a photo of your pet.
3) Write your text (name and place or similar text of your preference).
Complete your order. Our illustrator will then make the illustration based on the photo you have uploaded (it takes a maximum of 48 hours). We will send a preview of the illustration to you via email for you to approve.
Remember, at Poster & Paw you always get
·      Free adjustments
·      Free shipping
·      Free returns
Note: Frame is not included (but it can be added).
We want your portrait to be as good as possible. Therefore,
it is important that our illustrators get as good conditions as possible. Below are a few tips.
- Try to use as high-resolution an image as possible.
- Photos taken up close will be the finest.
- Try to make your pet sit still when taking the photo to
avoid blurring.
- Feel free to take the photo in daylight and do not use the
lamp / flash.
- Make sure that long fine ears end up in the picture and
not outside.
If our illustrators believe that the photo is not good enough to give justice to your fur, we will notify you via email, and you will have the opportunity to send in a new one.
When you are satisfied with your preview, we will print the portrait and send it to you. We always try to deliver the portrait as soon as we can and it usually takes 3-6 working days. 
When the portrait has left our printing house, you will receive an email and SMS sent to you with information about when you can pick
up the portrait. Also look in the spam so it does not happen to end up there.
Tip! Feel free to enter your telephone number at checkout
when you place your order so you will receive an SMS when you can pick up your portrait from the agent.
Free shipping
Illustrated by True Talents
Swedish Designs
Satisfaction Guarantee
Our customer reviews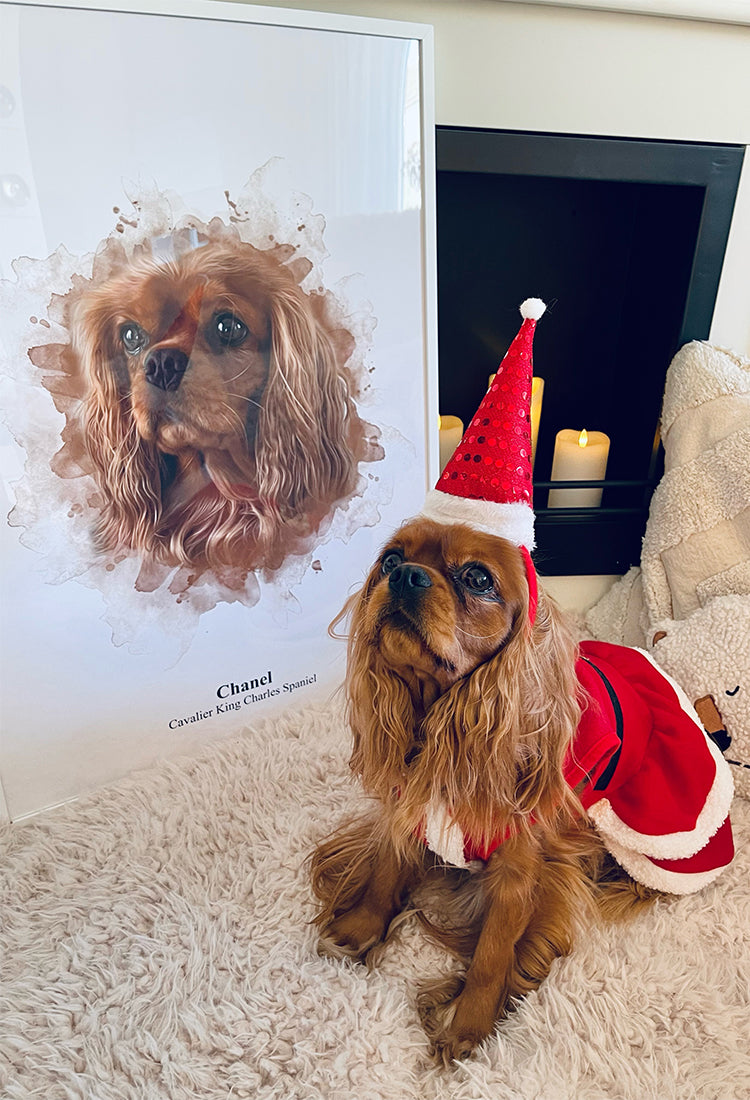 Chanel
This was a lovely christmas gift!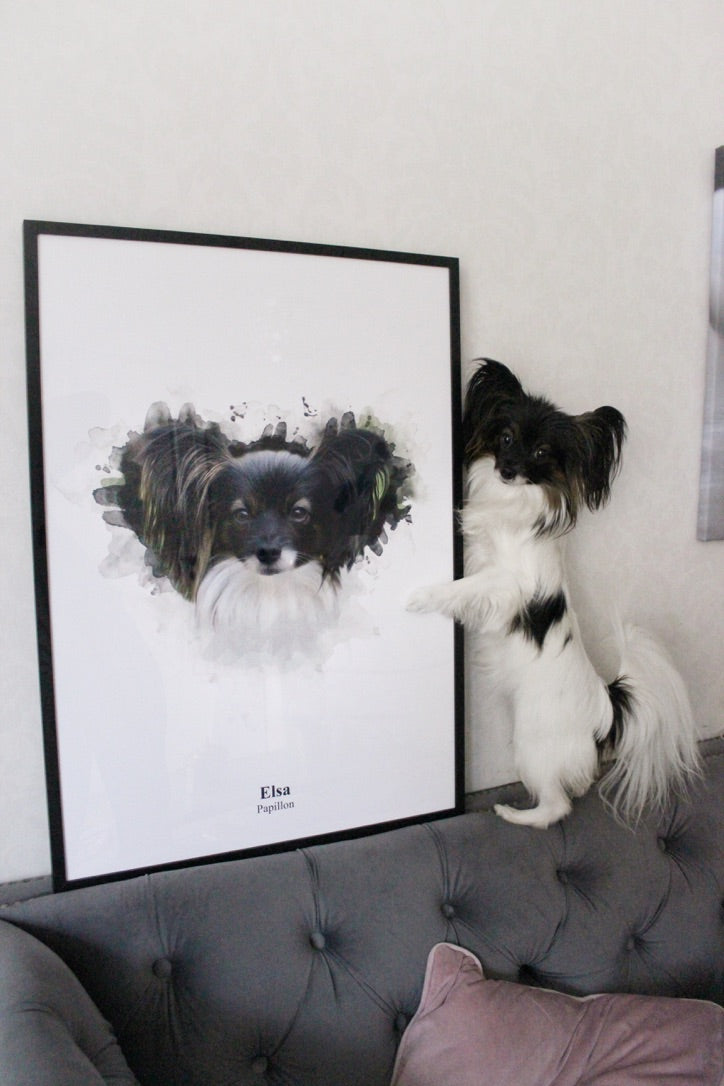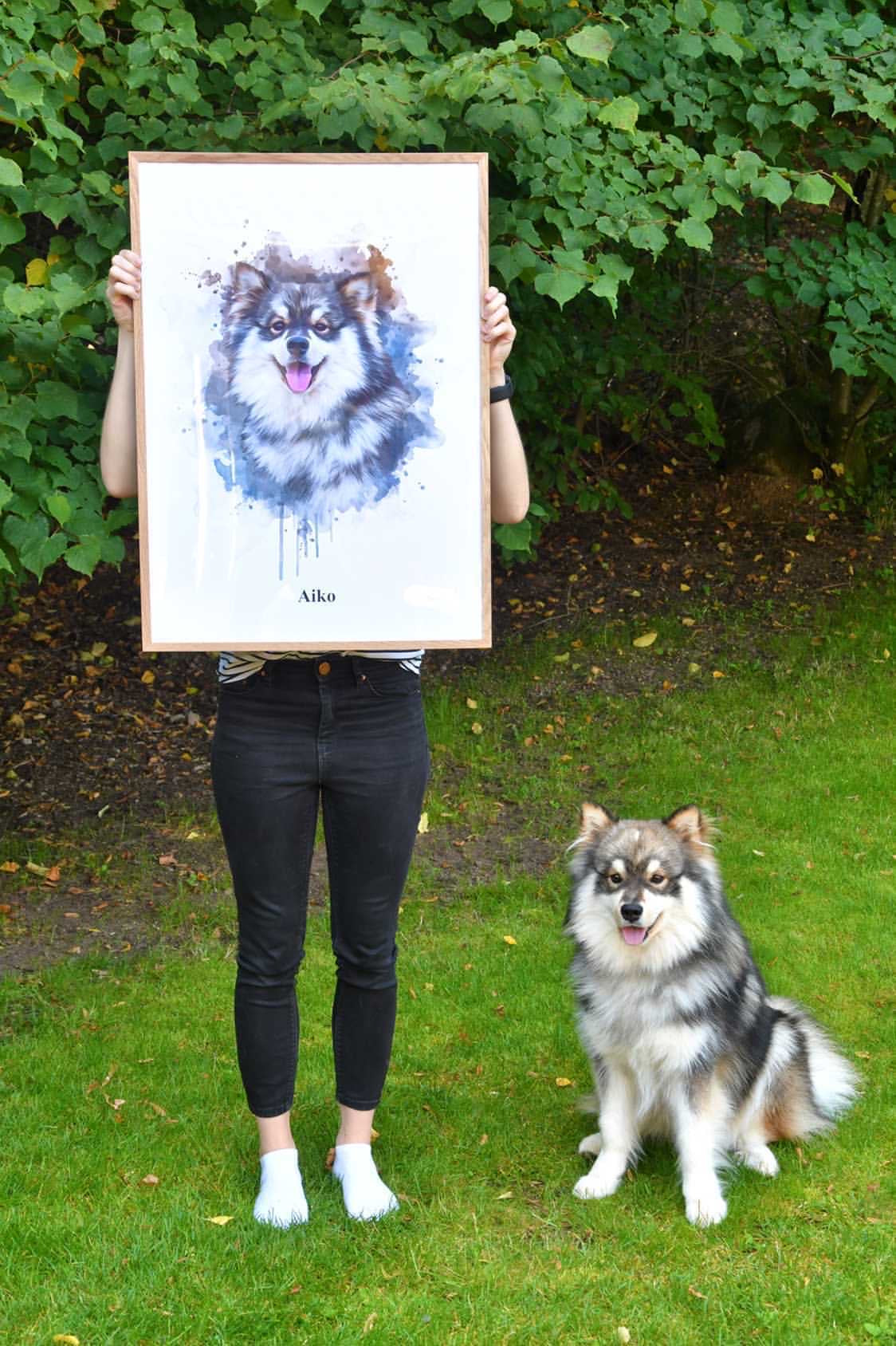 Aiko
We are really happy with the portrait! 😍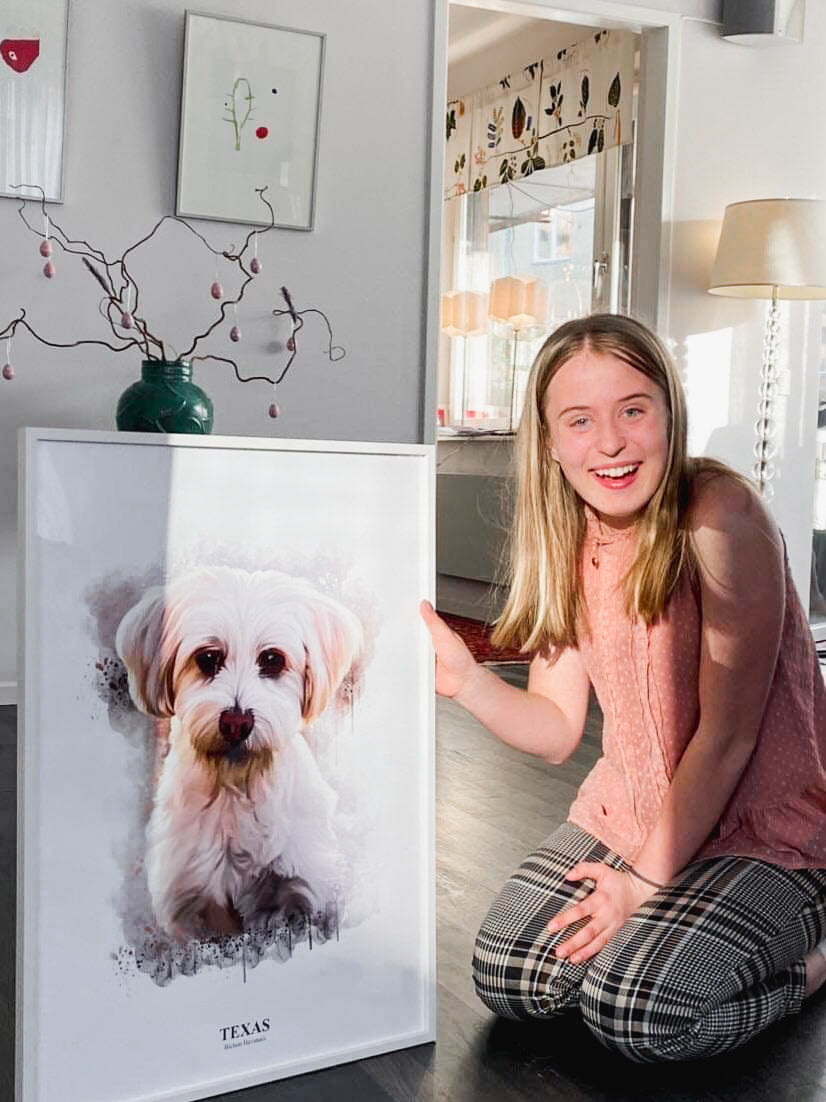 Texas & me
We are so greateful, thank you! 😊
Siri & me
So thanksful!! 🐱🐱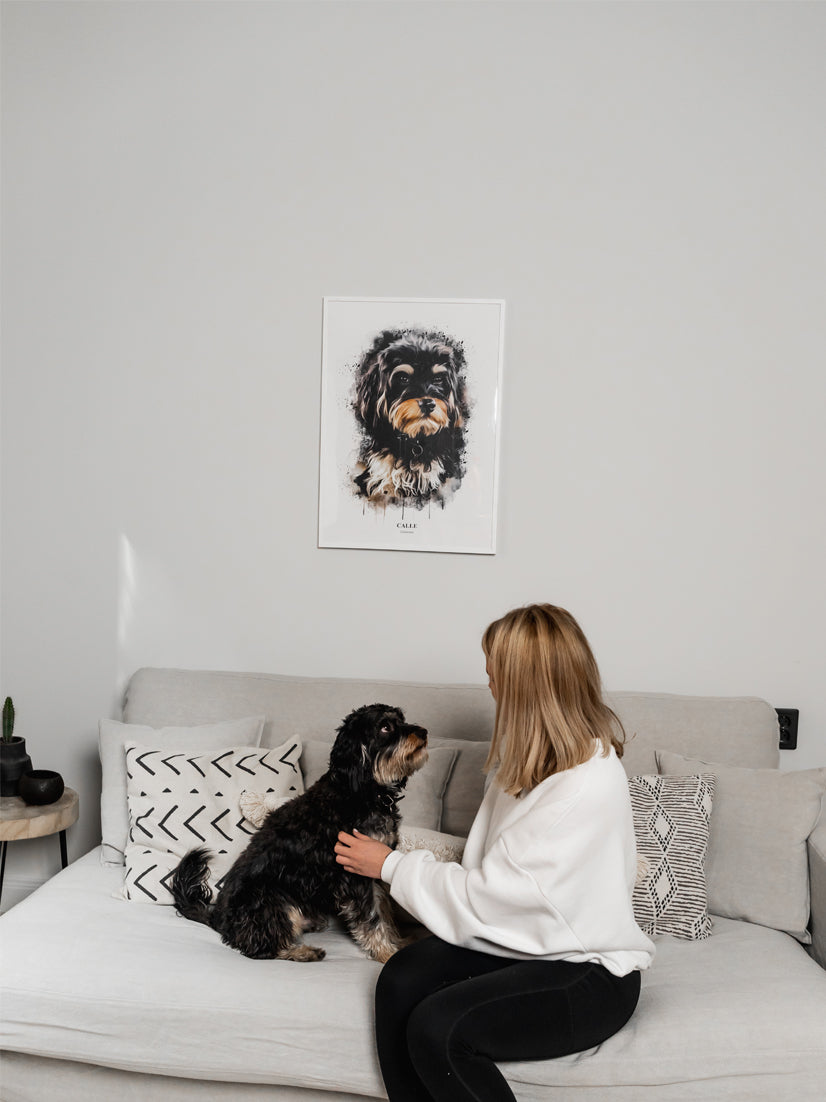 Calle & Emma
THANKS!! Calle was so happy! 🥰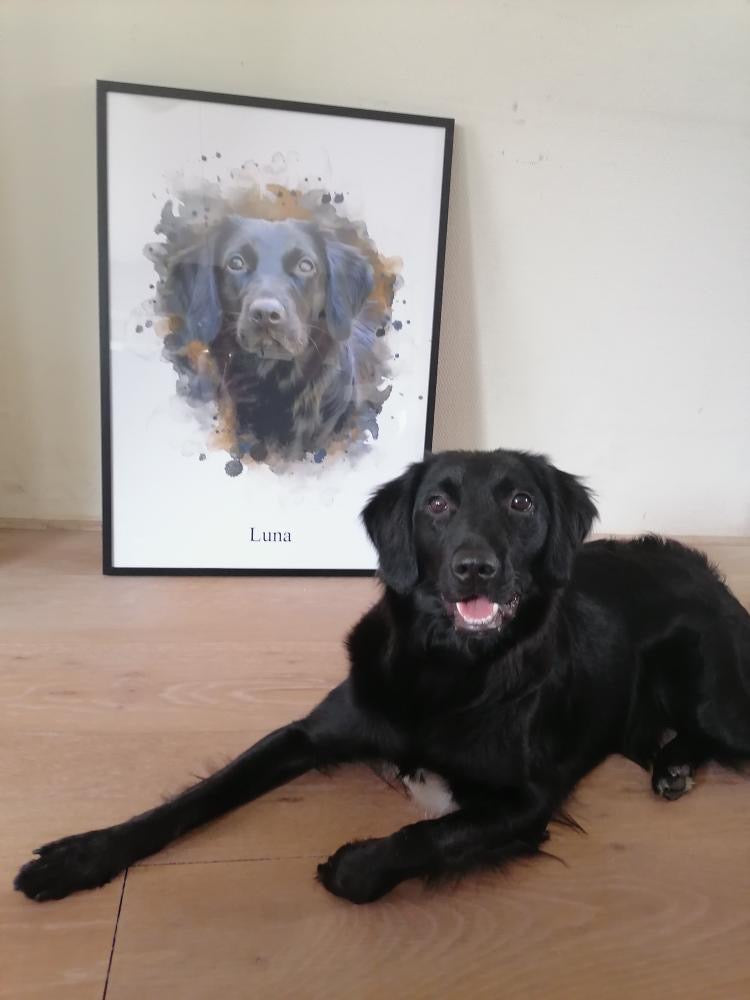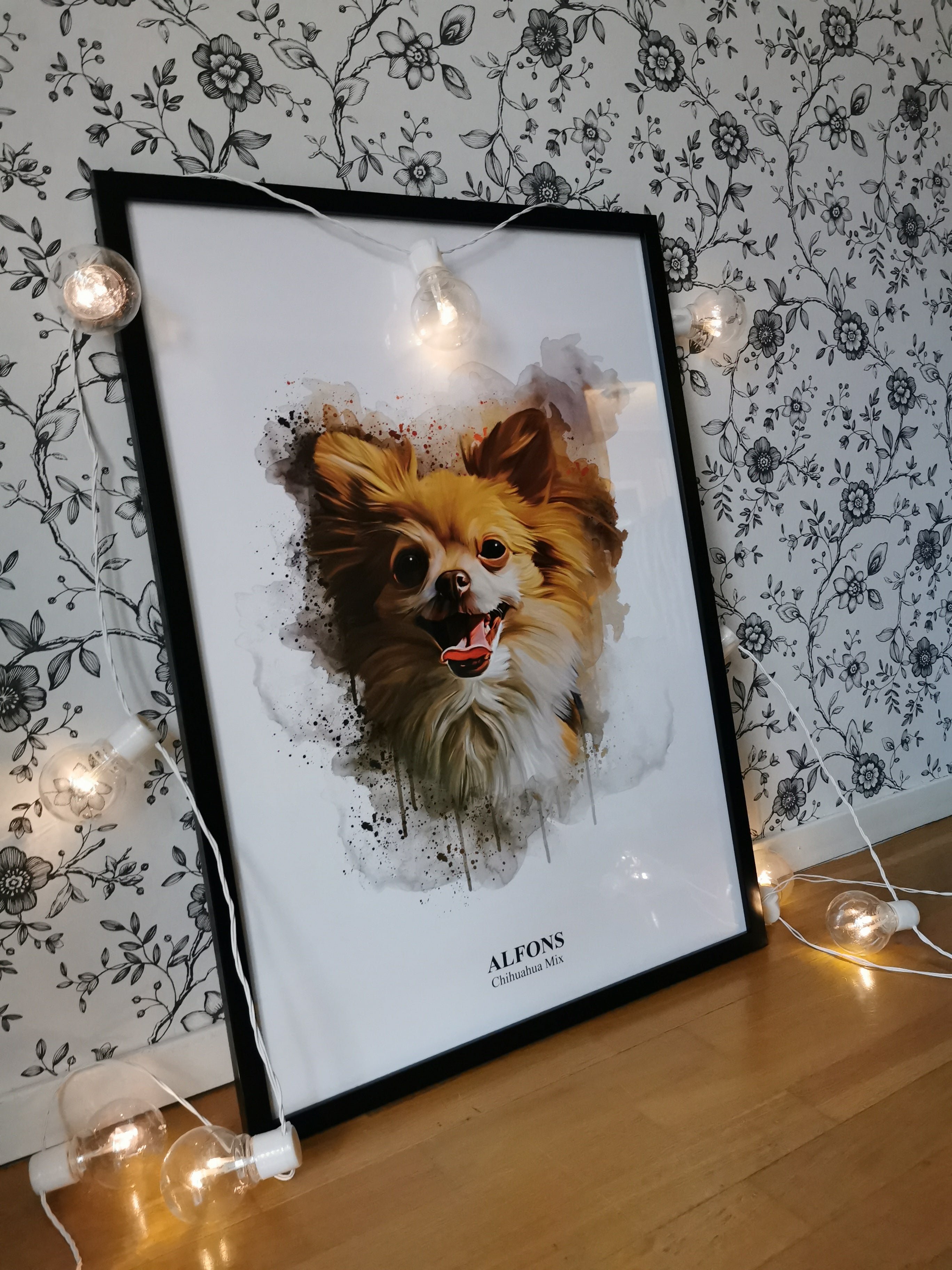 Preview
Requests
What animals can you do?
Do you paint humans too?
Great!
Så nöjd med köpet och toppen service! 😃
Good quality and handling time
I'm happy with my poster, but i got the felling that the time and effort the illustrator puts into the work is minimal, at the same time i got them to change the image 4 times so maybe if we talked some more it could have gotten to a perfect lvl.
Like i said, i'm happy with result but would want more experienced illustration to work on the pieces to make them get to the next quality lvl.
I did not have the time to really discuss the picture this time due to timeframe i had but maybe next time it will be perfect.
Husdjursporträtt - 3 djur
Husdjursporträtt - 3 djur